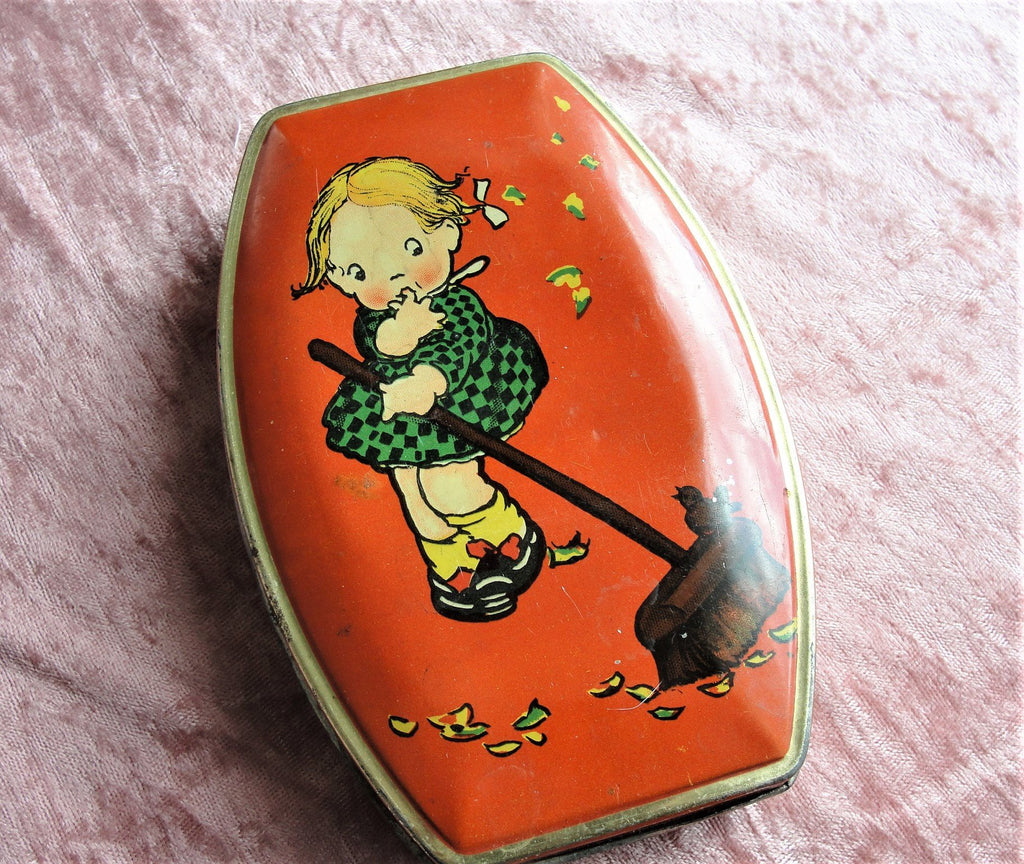 Vintage 1930s RILEYs Tin Box,Mabel Lucie Attwell,Toffee Tin,British Candy,English Tin Box,Cute Child Tin,Adorable Litho Tin,Collectible Tins
---
ADORABLe Mabel lucie attwell little girl litho tin,English Riley's Toffee Tin by Riley Brothers Halifax England candy tin box.
The tin top has a cute Mabel Lucie Attwell little girl sweeping up fall leaves, she is surprised by the little bird that came to visit. So sweet and decorative!
The cute tin is in very good condition ready to decorate with and enjoy displaying! It measures approx 5.5 inches by 3.5 inches and is 1 inches high.
A decorative vintage tin to add to your collection of old advertising candy tins. Would be lovely for decorating a children's room.
We combine shipping and ship World wide!
---
Share this Product